Composition series and soundwalk in collaboration with Laure Catugier.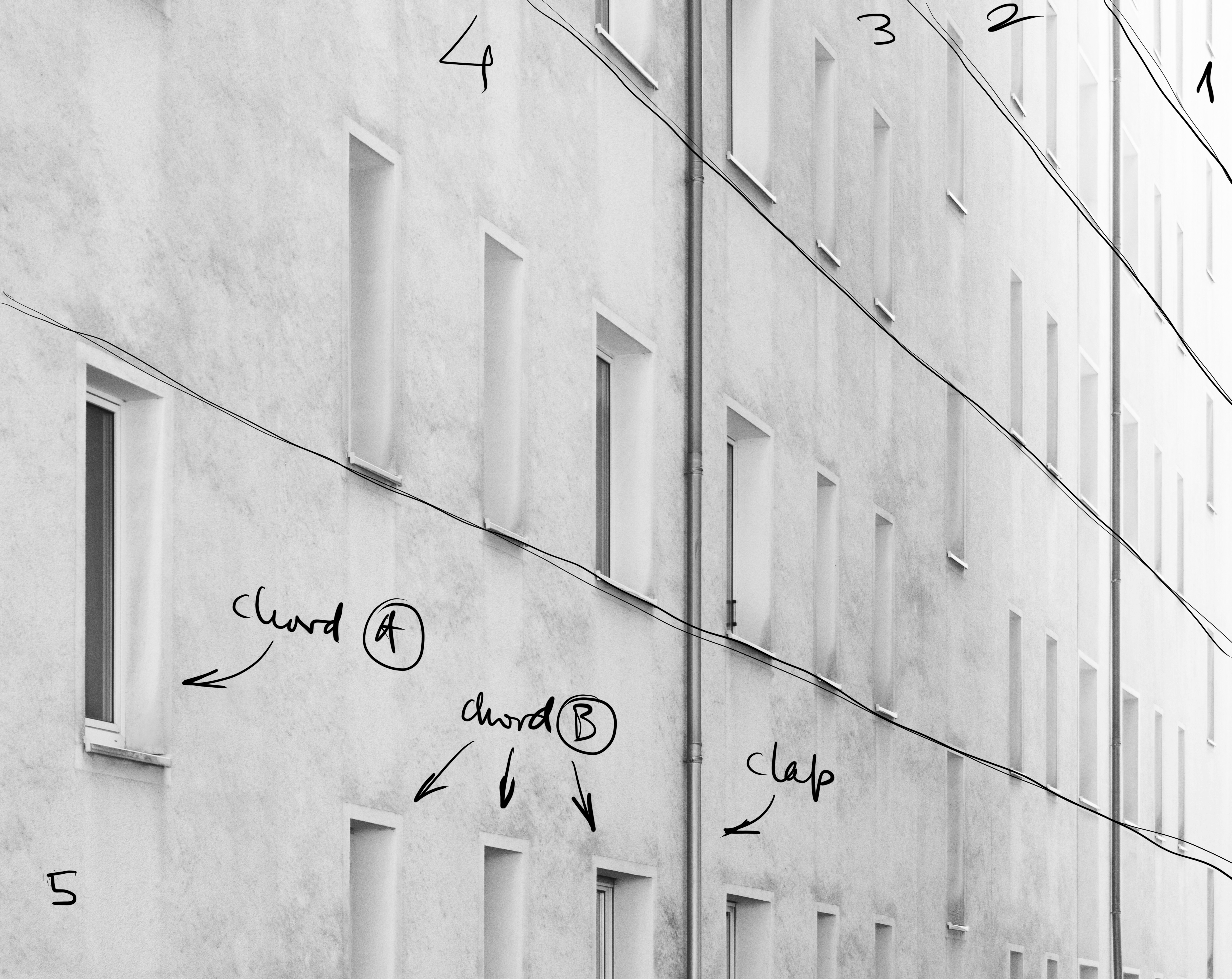 A collaboration with visual artist Laure Catugier, Rhythms Of Living is a "Walk-in Opera". Selected photos were used to produce a visual libretto that allowed participants follow the graphic score for composition and visit the buildings while listening to the compositions on headphones. The compositions explore the formal structure and visual rhythm of modernist architecture and interpret them as scores for experimental electronic music, while allowing for new forms of contact with the history of architecture.
Laure's photos investigated the details of a set of buildings in the Weiltingkiez in East Berlin that were built as part of the Neues Bauen architectural movement: an attempt in the 1920s and 1930s to produce quality of life for the huge inflow of proletarians filling the needs of the fast German industrialization of that time. For the compositions, the sounds are mostly adopted from the techno and house repertoire, which themselves are genres originating in the proletarian people of deindustrializing North American cities in the 1980s.
Two excerpts are available below: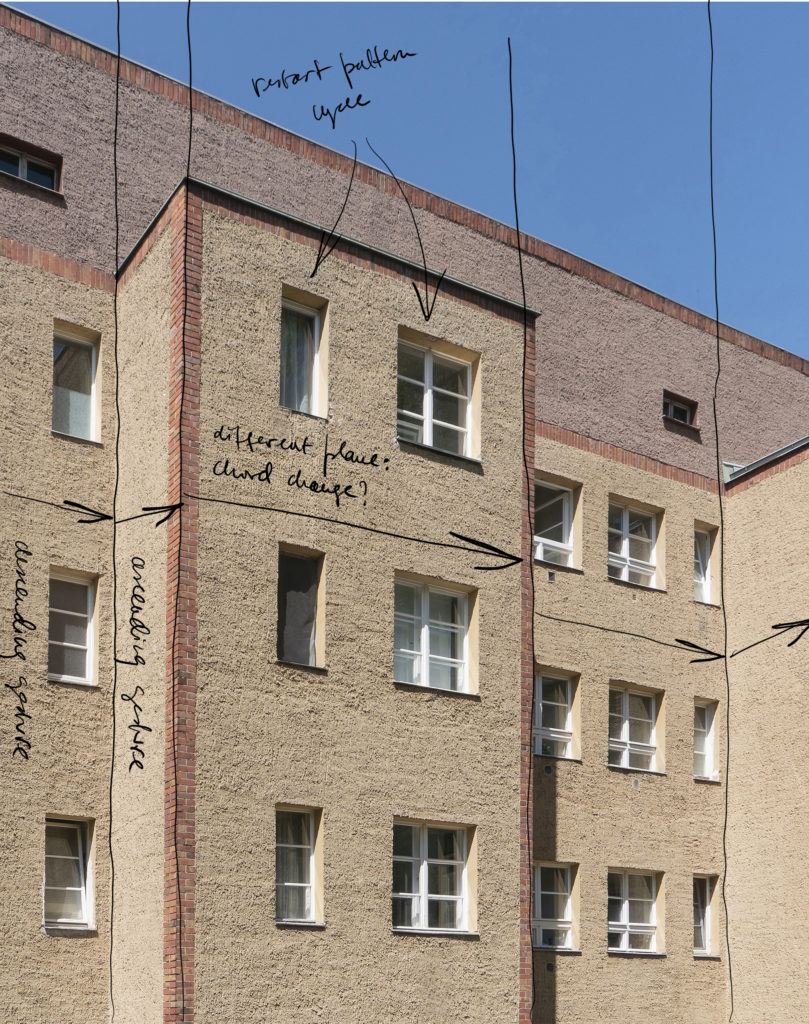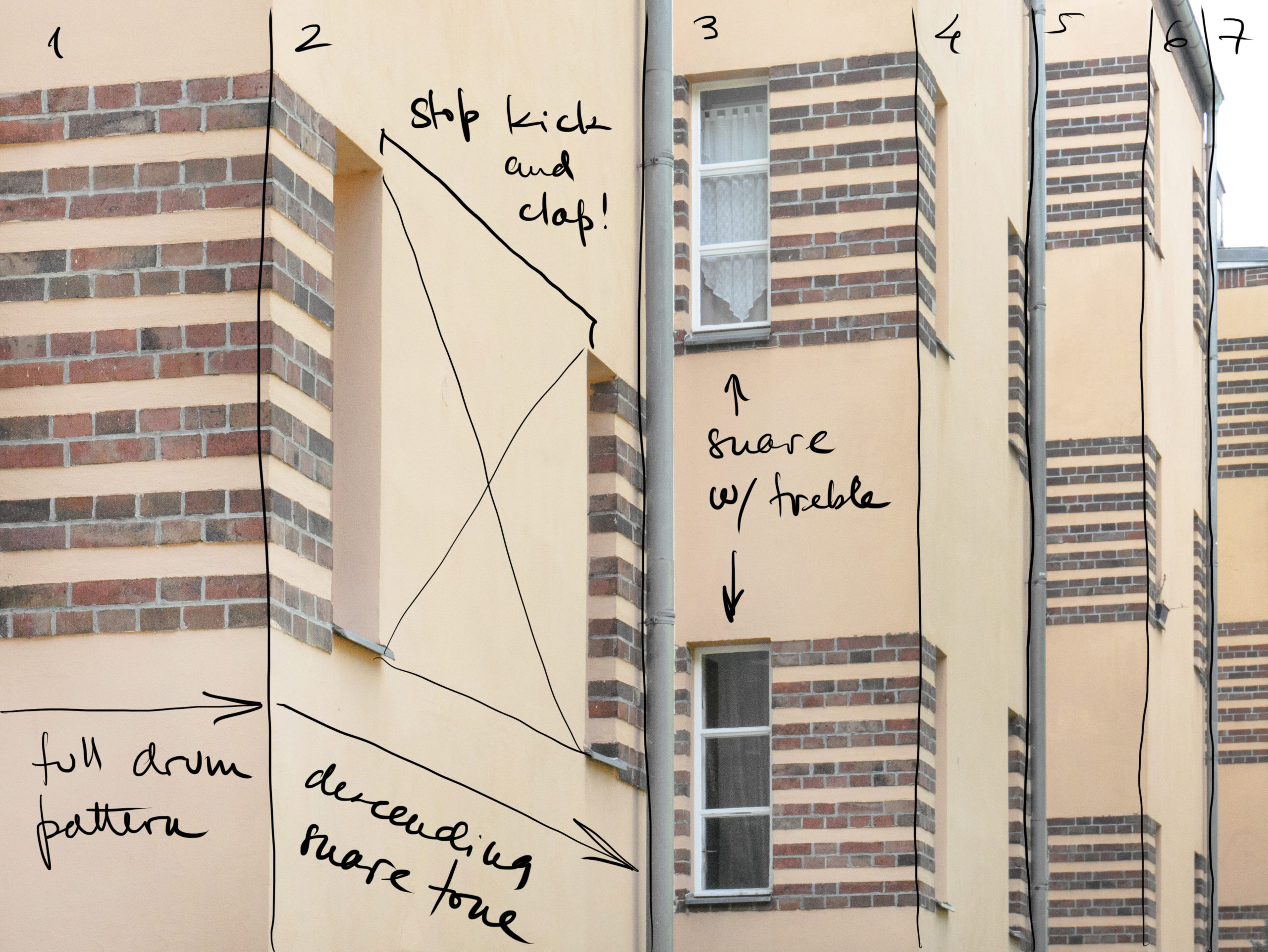 This project is part of the DRAUSSENSTADT initiative, funded by the Senate Department for Culture and Europe and the Foundation for Cultural Education and Cultural Consulting.